The new 2018 GMC Terrain is here, and say what you will about the somewhat flat-footed current model that we've had for a number of years now, I really appreciate it. The top end Terrain Denali is one of the most affordable small luxury SUV's out there, and the standard models can be leased for less than $150 a month in some cases. It is seriously perfect if you're on a budget and need some up-to-date wheels.  While the interior was quite bare, you got exactly what you needed.  The exterior styling of the (now) old Terrain didn't necessarily look cheap either.  You could spec out the small SUV quite nicely with chrome bits and undeniably cool square dual exhaust tips.
The Terrain has been redesigned for 2018 now.  And I'm not talking about the old refresh we saw in 2015.  No, no.  GM has re-painted the 2018 GMC Terrain, and it's coming to a showroom near you with a release date in late 2017.  Now let's see what's what.
The Exterior:
This is a proper redesign.  A lot of OEM's will claim they redesigned a vehicle, but they only actually changed a couple body panels and tweak the side mirrors.  But this new 2018 GMC Terrain has a completely new design language compared to its predecessor.  Things are much more rounded now.  Even though the wheel arches are still squared off,  the edges are less sharp and boxy than the 2016 model.
While many people on the internet say that the new Terrain looks a lot like the new GMC Acadia, but I think it looks very close to the 2016 Kia Cadenza in the front…Do you agree?
The rear end of the 2018 Terrain is an interesting place.  The floating room design is a new design cue for GMC that kind of works here, but doesn't look really parallel to the connecting body panel.  Also, the rear tail lights are very Volvo-esque.  Almost like they came straight off a 2015 S60 and got reworked slightly.  Essentially we have a Kia taped to a Volvo.  Maybe that's a bit harsh to say.  I do like it, I really do; But I'm not crazy about it.
The Interior:
Some elements inside the new Terrain look like they were plucked from a Leap Frog learning system from 2010, but it is the entry level model for GMC we're talking about here. You can tell the designers wanted to make sure that the interior elements matched the exterior elements as well, which could be good or bad depending on what kind of person you are.  For what the Terrain is, the interior isn't bad at all.  GMC is GM's more rugged lets-work-with-our-hands brand, which is fine because the center stack of the new Terrain looks like it was inspired by one of those old yellow construction phones.
The Gear Selection Problem:
Probably the most noteworthy thing is the system GMC employed for selecting gears.  GMC calls it the "Electronic Permission Shift System" which is advertising language for: "Let's make the gear selector, a simple concept, into a complicated push-button system! A solution to a question no one asked!"
It Gets Worse:
It seems to be something that drivers have to learn to get used to.  Again, a solution to a problem no one had. While we've seen this sort of thing on Aston Martin's and Lincoln; which I'm not too fond of either, but the execution was just simpler.  Here in the Terrain it's not even self-explanatory.  There a couple push buttons, but the reverse and drive selections looks like some sort of pull or push lever…What? Don't get me started on where the system is placed, either.  The goal was to free up some space on the center console, but…Come on GMC.
The Performance:
The selection of engines you get mirrors what is offered by the new Chevrolet Equinox, which is not surprising.  A 1.5L Turbocharged four cylinder is at the bottom of the range, producing 170 HP and 203 Lb-Ft of torque which is plenty for a base level.  Next up, we have a 2.0L turbo four outputting 252 HP and 260 Lb-Ft.  Seems like we'll also see a 1.6 liter turbo diesel option with 137 HP and 240 Lb-Ft of torque.  No V6 in the lineup, but I don't think the Terrain necessarily needs it.  252 HP is probably plenty enough power to keep up with highway traffic and your passing requirements.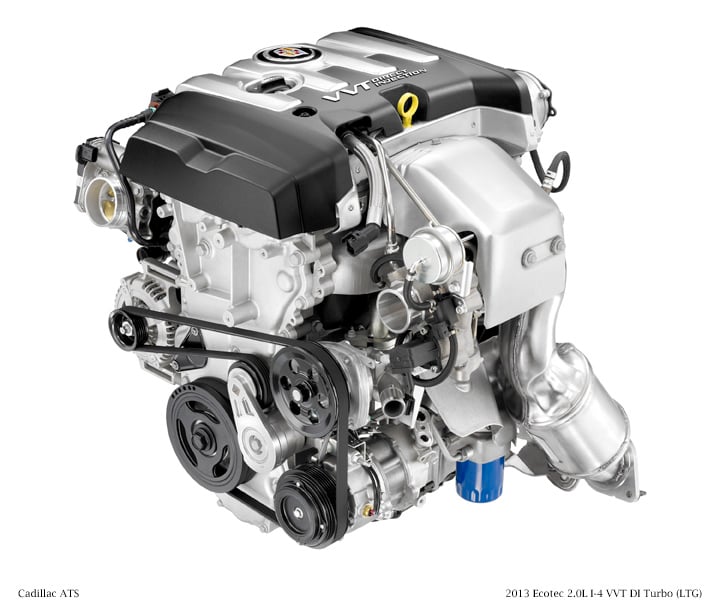 The Specs:
| | |
| --- | --- |
| Vehicle Type: | Small SUV |
| Powertrain: | 1.5L Tubro 4-cyl , 2.0L Turbo 4-Cyl , 1.6L Turbo Diesel 4cyl |
| Gearbox: | 6-speed automatic, 9-speed automatic |
| Power: | 170 – 252HP (Petrol) 137 HP (Diesel)  |
| MPG: | Up to 40 Highway/28 City (est.) |
| Torque: | 203 – 260 Lb-Ft. (Petrol) , 240 Lb-Ft. (Diesel) |
| Length: | 183.1 Inches (4.65 Meters)  |
| Width: | 72.6 Inches (1.84 Meters)  |
| Height: | 65.4 Inches (1.66 Meters)  |
| Top Speed: | 140 MPH (225 KPH) LIMITED |
| Seating: | 5 |
| Wheelbase: | 107.3 Inches (2.72 Meters)  |
| 0-60 MPH (0-120 KPH): | 5.8 Sec. – 4 Sec. (est.) |
| Base Price: | $27,000 (est) |
Sum It Up:
So, the 2018 GMC Terrain should be just as affordable as the outgoing model, which is a good thing.  while the design is refreshing and updated, I do think it could have been better.  I still hold that the Terrain is a great option if you don't want to spend a lot for good features. However it is really difficult to see past the odd gear selection system.  If you can live with that and the other small issues on the Terrain, I'm sure it'll prove to be a great option.            Expect the price to start at around $27,000 for the base model, and pricing closer to $40,000 for the Denali.
In conclusion, I am looking forward to how the new Terrain sells and how well people receive it.  Hopefully they stay true to the little DNA that the Terrain has, and it's an affordable little SUV to truck around the family on weekends.  Even the Denali is attractive at $40,000 for an upscale level SUV.  Take your pick, everyone.  Just remember to avoid shifting gears when you reach for the air conditioning controls.