The big story that broke recently is that TVR, with partnership of Rebellion LMP1, is entering LMP1 racing.
This blew my mind because it seems like TVR just came back with the new Griffith.  And it seems recent that TVR brought out the Sagaris.
After this latest announcement, it looks like TVR really means business.  TVR LMP1 could be something very crazy.
A Brief History of TVR: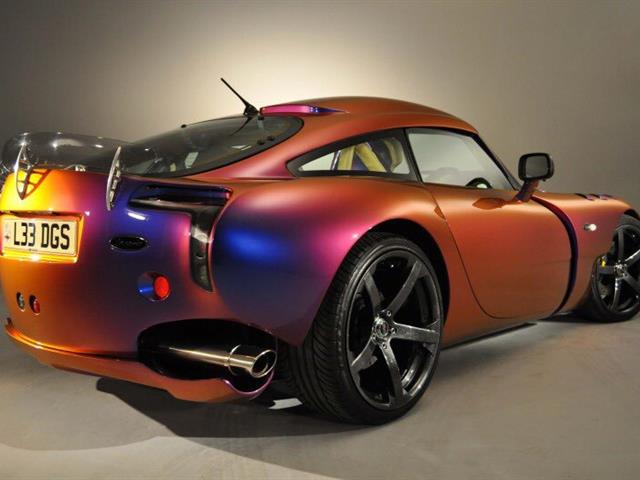 TVR has had a very interesting life time.  In short, it's a proud British sports car maker.  A particularly desirable breed.
TVR began life in 1946 as Trevcar Motors in Blackpool, England as a car repair shop.  The next year it was named TVR Engineering.
Only a couple years later, TVR made their first original car called the TVR One.  This is a story I admire, because the original founders of TVR must have really loved cars and aspired for greatness.
To go from owning a shop to building an original car is just admirable.  Especially in a short few years.
In 1962 after expensive racing programs and low sales, TVR faced financial troubles but was saved by their associate Grantura Engineering.
The next year, the TVR made their first Griffith which was named after their U.S.A importer Jack Griffith.  The car was a hit, but importing to the US was a struggle and made sale here very difficult.
In the golden era of racing ('65-'68) TVR was controlled by Martin Lilley to stabilize the company and multiple race wins help TVR to launch the new Tuscan and Vixen.
The 1970's gave way to TVR moving to a larger facility and rose up the M-Series.
Ownership of TVR changed hands a few more times before it was recently bought up by Consortium entrepreneur Les Edgar and the new Griffith was born with the help of Cosworth and designer Gordon Murray.
TVR has had a history of new ownership and sometimes dangerous cars.  But TVR wouldn't be TVR without those…hiccups.
The New Griffith: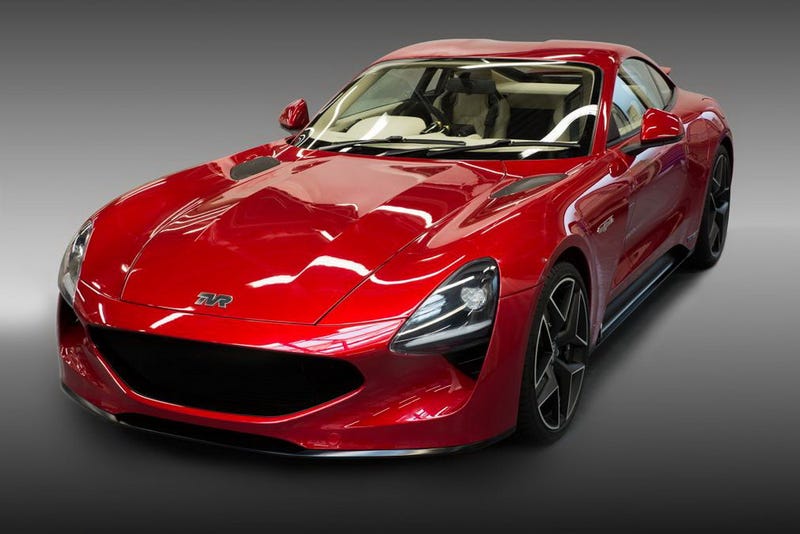 I'm happy that TVR made the Griffith as it is.  The car has a proper V8 and a proper manual transmission.  Exactly what you'd expect from a proper TVR.
It's the first road car since the company was bought out by Les.
The new car has every bit of TVR DNA in it.  The long hood (or bonnet), side exit exhaust and sloped roof.  It's a lovely thing.  The Griffith isn't as visually loud as the recent Sagaris which looks and has a name like a Godzilla charactor, but it certainly looks like a TVR.
Power is provided by a Cosworth tuned 5.0 L V8 engine from the Ford Mustang to produce 500 horsepower in a car that only weights 2,755 pounds.
Zero to 100 miles per hour is done in six seconds.  Very impressive.  Even more so with a manual transmission.
I can't stress enough how rare this sort of thing is in today's world.  A GT car with a front engine, manual transmission, naturally aspirated V8 and the soul of a true sports car.
In a modern world where everyone goes nuts over the latest AA battery, this is refreshing and TVR is certainly the right place to egg this on.
The interior of the TVR Griffith is fantastic, too.  It's a focused place that doesn't look like many creature comforts were given up to achieve its performance figures.
I love it.
TVR LMP1: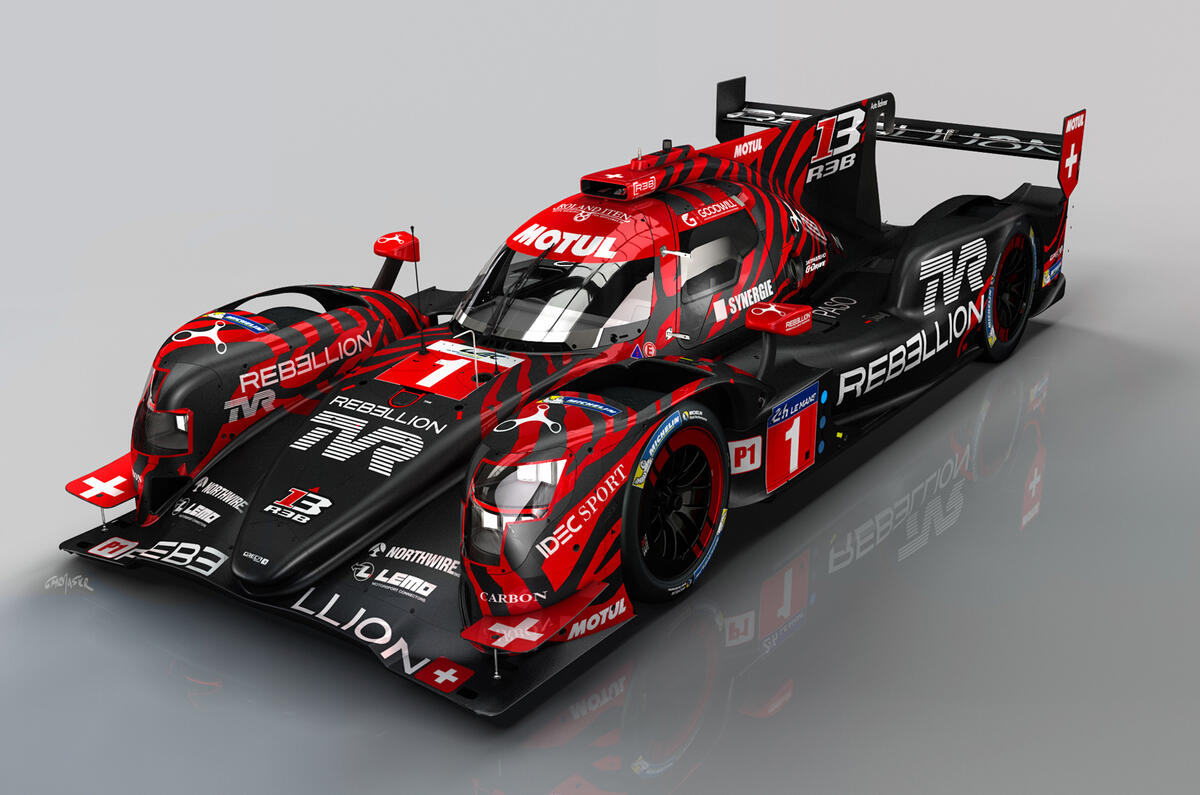 The recent release of the Griffith gave way to a host of optimism at TVR.
I didn't expect an LMP1 car, though.  But I'm happy it is happening.
It's been 15 years since TVR was on the race track, and with the help of Rebellion TVR will make a proper come back.
TVR also makes note that working with Rebellion will help their technology in racing trickle down into their new road cars.  I hope this happens too.
There isn't a whole lot of information on the new LMP car but the thought of it is just exciting.
The new prototype from Rebellion will also race at all WEC races during the season.  This will surely draw in a certain group of fans from England.
This will help with the fact that so many manufactures like Toyota and Porsche recently left the racing series.  LMP1 just got so expensive to be in.  Many who were in the LMP1 class opted for Formula E, as the cost of being in LMP1 got so close to the cost of running a full-scale F1 team.
This sort of thing seems to be pretty common in racing.  Incredible racing series with awesome competitors get suffocated by regulations and eventually become so expensive (because of said regulations) that other , cheaper forms of racing make more sense.
Which makes it even weirder that TVR and Rebellion chose the class to participate in.
 Sum It Up:
TVR is certainly on a mission.  They're taking an interesting course in my opinion, but there's no doubt that TVR will be making another footprint in car culture.
I do hope that the Griffith is the first of many future cars from TVR.  I do also hope that TVR and Rebellion have great success in their new racing adventure.
This coming racing season and the subsequent Le Mans will be a true spectacle, assuming all goes well.